Please note that the browser you are using is either outdated or not supported by this website. For a better browsing experience, try one of the following:
Wine From the Gods
2015 Botromagno Nero di Troia Murgia Rosso and 2011 Rivera Castel del Monte Il Falcone
October 9, 2017
&nbsp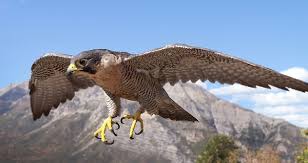 Castel del Monte
&nbsp
Nero di Troia is a grape variety that is many thousands of years old. It is only grown on the rocky limestone plain of Murgia in northern Puglia. The city of Troia was founded here by the war hero Diomedes. Before that he was busy sacking Troy, having sex with goddesses and drinking wine. Later on Athena made him a god. Today there are two excellent estates producing Nero di Troia. The 2015 Botromagno Nero di Troia Murgia Rosso is a medium bodied wine with dark fruit, tobacco , spice and complexity. The 2011 Rivera Castel del Monte Il Falcone is a bit richer and also shows terrific complexity.
s Both of these wineries are located in the Murge hills, an area that has come to be called the "other Puglia". Because of the location and the cooler climate, for thousands of years wines of freshness and complexity have been made here. Many famous people have traveled here and loved the wines. For example, Hannibal liked these wines so much he diverted a division of his troops to take lots of wine back to Carthage. Later, Frederick II of Germany established his hunting preserve here in this area he called a "garden of delights". He also built the Castel del Monte from which he practiced falconry. This is why the Rivera wine is called Il Falcone.
If you are not familiar with these wines they are what we call a real discovery. These wines go with a variety of dishes including lamb, pork, duck and some seafood like octopus. You could also learn to bake one of the special Puglian breads like the one from Altamura. When McDonalds opened in Altamura the locals preferred meats and cheeses on their homemade bread and the restaurant had to close. They did not really have a chance anyway because Nero di Troia wines do not go with Big Macs.
I heartily recommend both of these wines for their unique qualities and special value.
&nbsp
2015 Botromagno Nero di Troia Murgia Rosso: Dark red fruit, tobacco, spice, and complexity. Very Good Plus to Excellent 21/bottle 214/case
2011 Rivera Castel del Monte Il Falcone: Dark red fruit, tobacco, leather, spice, balsam and complexity. Excellent 32/bottle 326/case
&nbsp
Special mixed case: Six bottles of each of the above for a special price of $270
Order by phone at 617.367.8605, or reserve here: order@federalwine.com
&nbsp
Please pass this on to any friends who are wine enthusiasts.
&nbsp
- Peter Hemenway
&nbsp