Please note that the browser you are using is either outdated or not supported by this website. For a better browsing experience, try one of the following:
Westland Whiskey Dinner
Sunday, January 21 6:30pm, at the Omni Parker House Hotel. Read on...
January 21, 2018
&nbsp
Westland Whiskey Dinner
Sunday, January 21 6:30pm
Omni Parker House Hotel
60 School St, corner of Tremont, Boston
Reservations 617-725-1600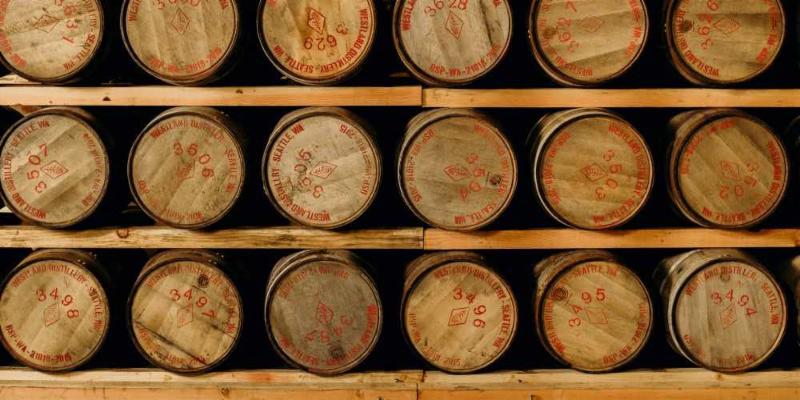 Joe writes,
As always with Frank Weber's special dinners this will be a wonderful evening with excellent food and on-point service.
Westland Distillery feels that coastal Washington State with its cool foggy climate and abundant peat bogs is most like Scotland with all the natural ingredients to make fine single malt whiskies,They work with the best quality products at the start so the final product is wonderful. This young distillery is already doing some very nice work with a bright future.
Westland's American Oak Single Malt, Sherry Wood Single Malt,and Peated Single Malt will be featured at the dinner. All have received a strong praise from the likes of the Whiskey Advocate, and the Whiskey Bible, and been medalled at Spirits Competitions in both Europe and America.
Take a warming break and enjoy what will be a great dinner with some wonderful whisky and wine. You won't be able to beat the price either.
&nbsp
Roasted Butternut Chowder with Apples and Bacon
Served with Westland American Oak Single Malt
&nbsp
Loin of Pork Scaloppine,
Oven Risotto with Kale Pesto, Red Cabbage in Brown Butter
Served with a wedge of Acorn Squash
Served with Dom Brunet, Vin de Pays d'Oc Pinot Noir
&nbsp
Mixed Lettuces with Grapefruit, Goat Cheese and Black Pepper
Served with Westland Sherry Wood American Single Malt
&nbsp
Prosecco Sorbet
Artisanal New England Cheeses
Served with Westland Peated American Single Malt
&nbsp
$59.00 per person plus tax and gratuity
Reservations required. Call 617-725-1600
&nbsp
If you have any questions, please call me at 617.367.8605 or joe@federalwine.com
&nbsp
Please pass this on to any scotch lovers.
&nbsp
- Joe Howell
&nbsp
&nbsp