Please note that the browser you are using is either outdated or not supported by this website. For a better browsing experience, try one of the following:
Viberti Giovanni Barolo Dinner With Claudio Viberti at Mamma Maria
Tuesday Feb 20, 2018, 7pm. Read on...
February 20, 2018
&nbsp
Viberti Giovanni Barolo Dinner
Mamma Maria
3 North Square Boston
Tuesday Feb 20, 2018, 7 PM
Reserve with Peter peter@federalwine.com
&nbsp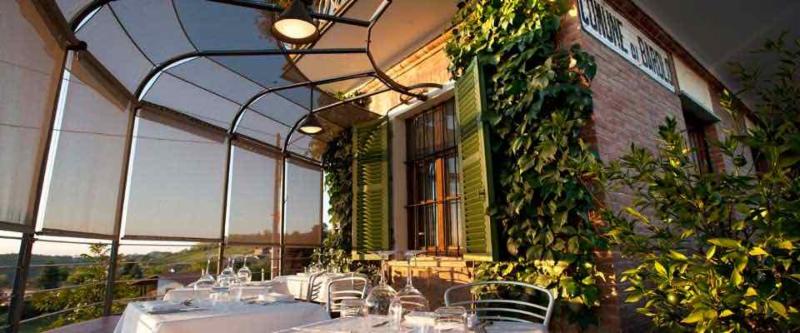 Trattoria at Buon Padre
&nbsp
We are happy to welcome Claudio Viberti to share a fine dinner with us featuring the wines of Viberti Giovanni Barolo. Claudio is the third generation to run this classic winery which began about 120 years ago.
In the beginning the Vibertis opened Buon Padre, a restaurant in Barolo which came with some vineyards. These were used to make the wine for patrons of the restaurant. In the sixties, Claudio's father Giovanni began to market the wines commercially. His mother Maria still runs the restaurant.
Stylistically these wines are traditional and all aged in large wood barrels. They also age extremely well and are particularly known for their complex and identifiable aromatics. These wines are relatively new to the American market but I have known about them for many years and they are truly special.
&nbsp

The Wines
2015 Barbera d'Alba La Gemella
2013 Langhe Nebbiolo
2013 Barolo Buon Padre
2010 Barolo Riserva La Volta
2010 Barolo Riserva Bricco delle Viole
$135/person tax and tip included
Payment will be made at the restaurant the night of the dinner
&nbsp
As usual, Mamma Maria will create the menu based on the freshest ingredients available. We will send it out as soon as we have it. There will be appetizers, three courses and dessert. For any special dietary requirements please call the restaurant: 617 523 0077
&nbsp
- Peter Hemenway
&nbsp
Please pass this on to any friends who are wine enthusiasts!
&nbsp
&nbsp