Please note that the browser you are using is either outdated or not supported by this website. For a better browsing experience, try one of the following:
This Week's Tastings
WED - Feasting a Bon Prix, and FRI - Poggio La Noce with owner Enzo Schiano
November 14, 2018
Wednesday, Holidays on a Budget - Six wines this week that will please your palate without breaking your bank account. Friday, excellent Sangiovese-based wines.
&nbsp
Friday
Poggio La Noce
Special Friday Tasting
4:00 to 6:30
&nbsp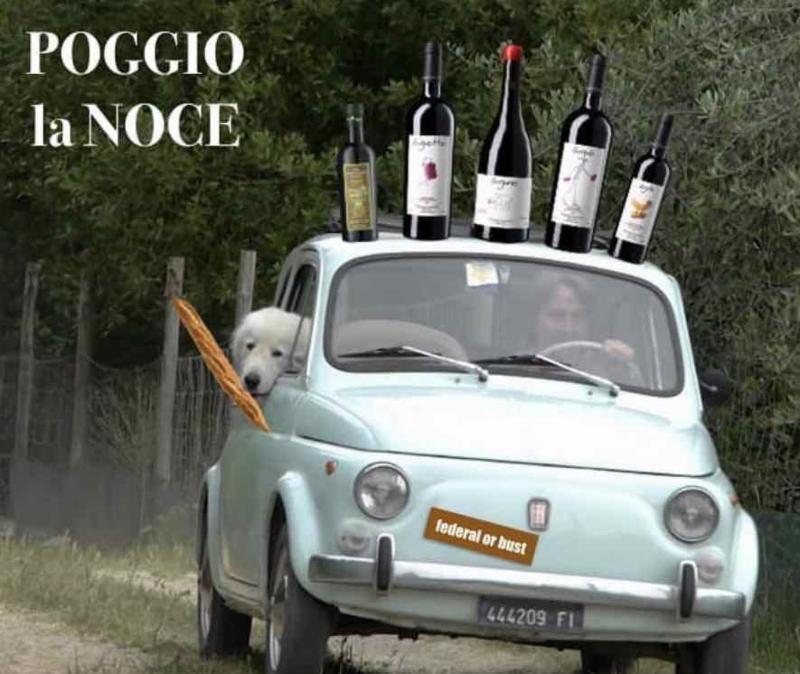 order@federalwine.com
&nbsp
Wednesday Tasting
5 to 7pm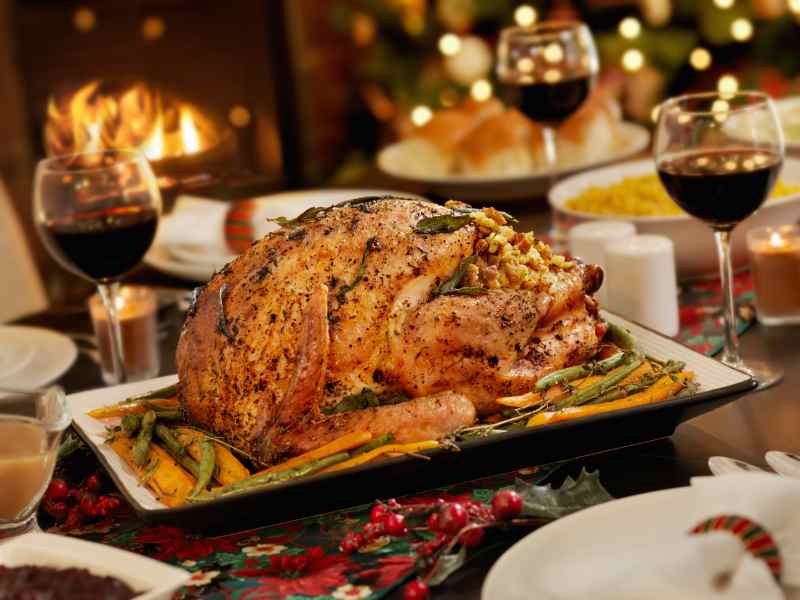 White
The 2017 Pala Vermentino di Sardegna I Fiori is from a third generation family owned farm in Sardinia. Mario Pala runs the place today and this wine is a classic Vermentino with plenty of citrus, saline oiliness and subtle almond. This wine goes with a wide range of food and will match just about anything on the Thanksgiving table.
Chenin Blanc's combination of fruit and minerality make it a great holiday wine also. We have long been fans of the version Bruwer Raats crafts in South Africa, a wine that rivals more famous Vouvray in style and quality, but not price. His 2017 Original Chenin continues that tradition with an optimal balance of fruit, good acidity, and a slight sweetness, fit for both turkey & ham.
&nbsp
Red
Red Bordeaux is not a traditional partner for with turkey. We found one that is and a great deal to boot. Aside from it's $13 price, it scores on two flavor counts.
1. It has the subtly herbal 'noble' character you get from Cabernet, It is half Cabernet Sauvignon and half Franc , just a quarter softer, fluffier Merlot that makes most inexpensive Bordeaux rough but drinkable when young.
It is from the very elegant 2010 vintage. Eight years aging in the bottle have burnished the cabernets' hard edges into a silky smoothness you almost never see with wines at this price. It drinks like a much more expensive wine.
Franco Espanola is a very interesting Rioja estate founded in the 1800s. A French family from Bordeaux joined forces with a Spanish family who owned vineyards and began to make fine Rioja. The 2014 Franco Espanola Rioja Bordon Crianza is a Tempranillo Garnacha blend with balanced fruit, wood and spice of a textbook Rioja. It also plays well with food.
One wine we serve for Thanksgiving every year is the 2010 Valle Reale Montepulciano d'Abruzzo Vigneto di Popoli. This is a natural wine from a single vineyard high up in the mountains. It's got plenty of rich fruit and a very attractive balsamic and spice note and is literally made for food.
One wine is over $20. We had to include Groundwork Mourvedre because it is fantastic and a perfect holiday wine. It is is the California Central Coast project of talented winemaker Curt Schalchin. We quickly ran out last year because virtually everybody we suggested it to came back for several bottles more. Why? It is a great expression of the grape's savory pepper, anise and fruit leather. The newly arrived 2015 is just as good, rich and delicious with fruit, acids and tannins in excellent balance.
&nbsp
White
2017 Pala Vermentino di Sardegna I Fiori: Wide range of fruit aromas with pear, peach, lime and grapefruit peel. Grapefruit and citrus flavors with oily saline note and a finish of subtle almond. Very Good Plus 16.99; Mixed Case, 15.29; Case, 14.44
2017 Raats Original Chenin Blanc ; Aroma: Clean rather spicy racy acidity very tangy full; Mouth: Fleshy very grippy v firm acids bright very very long leaving an impression of sweet peach and green plum on the finish; Very Good Plus 14.99; Mixed Case, 13.49; Case, 12.74
&nbsp
Red
2010 Ch. Thilede-Grillon (Bordeaux Superieur) Very Good Plus 12.99; Mixed Case, 11.69; Case, 10.99
2014 Franco Espanolas Rioja Bordon Crianza: Ruby. Nice blend of cherry, blackberry, spice and wood. Medium bodied and balanced with very attractive flavor. Very Good Plus 16.99; Mixed Case, 15.29; Case, 14.44
2010 Valle Reale Montepulciano d'Abruzzo Vigneto di Popoli: Bright ruby. Cherries, flowers, blackberry and balsam notes with a touch of earth. Medium to full body with complexity and balance.Very Good to Excellent. 18.99; Mixed Case, 17.09; Case, 16.14
2015 Groundwork Mourvedre Santa Barbara Highlands; Color: very dark opaque; Aroma: light spice, anise, smoky, heady rather full, earthy nutty, ; Mouth: sweet rather intense full bright acid, heady complex, full, rich very dense, smooth texture, complex entrancing; Very Good - Excellent 24.99; Mixed Case, 22.49; Case, 21.24
&nbsp
11-14 Budget Case: Special, two each of the above wines - $181
Instore only 1-14 Budget Pack: Special, one each of the above wines - $96
Any six - 11 bottles of the above for a 10% discount
Any twelve bottles of the above for a 15% discount
&nbsp
Order by phone at 617.367.8605, or reserve here: order@federalwine.com
&nbsp
Please pass this on to any friends who are wine enthusiasts!
&nbsp
- Len Rothenberg & Peter Hemenway