Please note that the browser you are using is either outdated or not supported by this website. For a better browsing experience, try one of the following:
2016 Schiopetto Friulano Cuvee M
Reflections and Shadows
July 30, 2018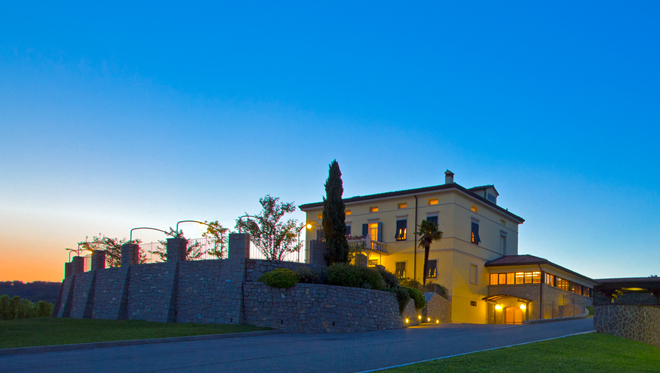 This offer is directed to true connoisseurs of great white wine. The 2016 Schiopetto Friulano Cuvee M is spectacular. The wine is a riserva bottling dedicated in memory of Mario Schiopetto. Mario was one of a group of dedicated Italians, including Angelo Gaja and Biondi Santi who decided to reform and remake the stature of Italian wine. Mario did exactly that in Collio in Friuli. He changed the way the grapes were grown, which varieties were planted and perfected the installation of new equipment to make the wines. This was all in the sixties and seventies. By the time I met him in 1983 it was said that there was a "Schiopetto style" characterized by the cleanest and purest wines possible.
By this time his favorite vineyards were in the zone Capriva del Friuli. The best vineyard, south facing, was planted in 1954 with Friulano and Riesling. This is the source of the fruit for this riserva . It is made in tiny quantities, and is sold in very few places around the world. There will be only 15 6-bottle cases for the United States.
The people at the winery simply call this wine "Il Mario". The other thing I will say is that Mario spent the rest of his life teaching young winemakers in Friuli. Today Friuli is considered one of the world's greatest areas for white wines. We give most of the credit for this to Mario Schiopetto.
2016 Schiopetto Friulano Cuvee M: Rich primary fruit with shadows and reflections. Apple, pear and lemon with a smoky flint racing through a bed of minerality. Full bodied with old vine texture, density, power and a dancing finish. Superb 112/bottle
Wine will arrive end of the week
&nbsp
Special Pre-Arrival Pricing This Week Only:
Three bottles $285 (95/bottle)
Six bottles $534 (89/bottle)
&nbsp
Order by phone at 617.367.8605, or reserve here: order@federalwine.com
&nbsp
Please pass this on to any friends who are wine enthusiasts.
&nbsp
- Peter Hemenway
&nbsp