Please note that the browser you are using is either outdated or not supported by this website. For a better browsing experience, try one of the following:
2015 Burlotto Langhe Freisa
Natural Traditional Greatness
March 28, 2017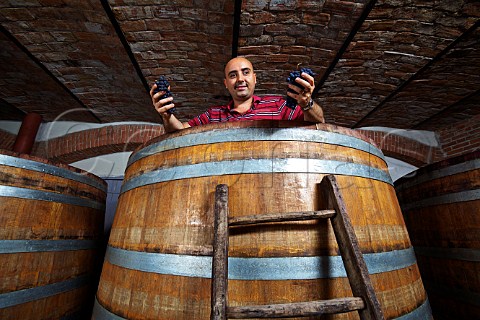 &nbsp
 Most of us who delve in the realm of fine Italian red wine know and love Barolo and Barbaresco. Few of us can afford to drink those wines every day. A reasonable substitute is serious wine made with the Freisa grape. Freisa is the genetic  father of Nebbiolo and there are a few producers who still make it. G B Burlotto who makes highly sought after Barolos is one of the best. The 2015 G B Burlotto Langhe Freisa has all the characteristics of classic Freisa. The wine is richly fruity, spicy and structured. It is both very interesting and satisfying. And, you can drink it whenever you want with a wide range of well prepared food.
G B Burlotto was one of the most famous winemakers in Italy in the early 20th century. Today his great great grandson Fabio Alessandria runs the place and has restored the property to its former greatness. Everything he makes stems from the same philosophy of natural and very traditional winemaking. His vineyards are among the finest in all of Barolo. When you drink this Freisa give a toast to Fabio for preserving this great tradition. The 2015 Burlotto Langhe Freisa is very nice now and will age well for ten or more years. 
2015 Burlotto Langhe Freisa: Bright ruby. Complex aromas of dark cherry, leather and black pepper. After being open for two hours notes of cedar, smoke and coffee emerge. Deep flavors with a layered texture and full tannins are followed by the classic note of sour cherry in the finish.  Very Good to Excellent  19.99/bottle
&nbsp
Special case: Twelve bottles of the above for a special price of  $204
&nbsp
WINE WILL ARRIVE TOMORROW
&nbsp
Order by phone at 617.367.8605, or reserve here: peter@federalwine.com
&nbsp
Please pass this on to any friends who are wine enthusiasts.
&nbsp
- Peter Hemenway
&nbsp
© 2017 Federal Wine & Spirits