Please note that the browser you are using is either outdated or not supported by this website. For a better browsing experience, try one of the following:
2015 Aurore de Dauzac, Margaux
A resurgent estate's second wine in a top vintage
November 9, 2018
&nbsp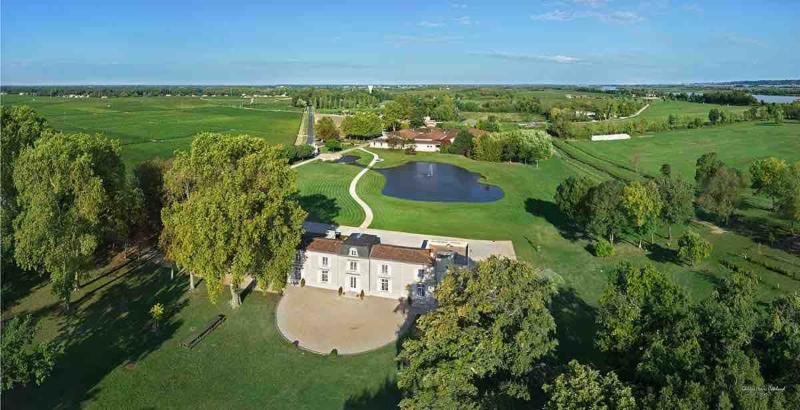 Situated between Giscours and Siran, Fifth Growth Ch. Dauzac has been an under performer until an ownership change brought it under new ownership and the direction of Laurent Fortin. There have been substantial investments in both vineyard and cellar which have led to great improvements in the quality and reputation of their wines.
We very impressed with the 2015 vintage of their new second wine Aurore de De Dauzac when we tasted it a couple of weeks ago. Produced on a deep gravel vein, the 2015 is more Cabernet than Merlot which gives it a nice combination of Classic margaux elegance and good fruit. It can be drunk soon, but will age nicely for another 7-8 years.
Neal Martin wrote in the Wine Advocate:
"a clean and pure bouquet of dark black cherries and sorbet fresh citrus fruit that are well defined. The palate is medium-bodied with slightly grainy tannin, well-judged acidity and a structured, graphite-tinged finish. This is a very commendable deuxième vin."
2015 Aurore de Dauzac (Margaux); Color: very dark black; Aroma: sweet fruit intense, very nicely ripe, juicy bright and broadly earthy; Mouth: clean fine firm, juicy sweet fine acid rounded & fleshy, mouth-filling, with fine underlying tannins, still a bit young, with much promise; Very Good - Excellent $37
&nbsp
Special Prearrival
347.88 a case (28.99)
6 bottles 179.94 (29.99)
&nbsp
Arrives in about two weeks, ten cases only
&nbsp
Order by phone at 617.367.8605, or reserve here: order@federalwine.com
&nbsp
- Len Rothenberg
&nbsp