Please note that the browser you are using is either outdated or not supported by this website. For a better browsing experience, try one of the following:
2010 Giacomo Fenocchio Barolo Magnum
Pre-Holiday Special
November 5, 2016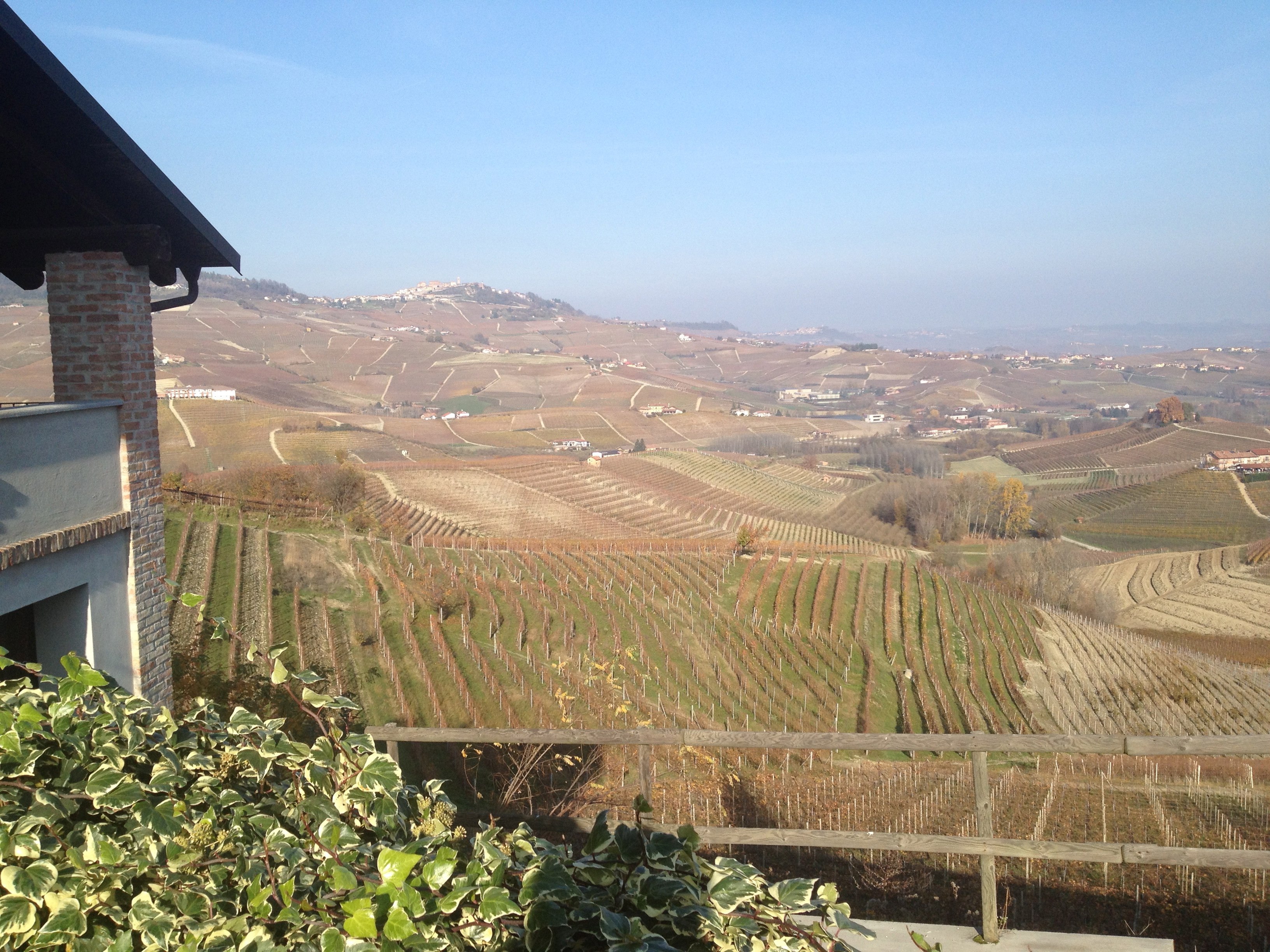 The View From the Deck
The Barolos of Giacomo Fenocchio are certainly among the best values in the whole area. Run by Claudio Fenocchio and his brothers now, the estate is right in between Monforte and Barolo and on the border with Castiglione Faletto. They have holdings in some of the best vineyards including Villero, Cannubi and Bussia. The straight Barolo is a blend of these grapes. As you know, 2010 is a truly great Barolo vintage.
Today we are able to offer you the 2010 Giacomo Fenocchio Barolo in magnum format. This is a complex well structured Barolo with both power and finesse. In terms of style, the Fenocchio brothers are traditionalists. This means organic farming, minimal intervention in the cellar and spontaneous fermentation. It also means aging in large Slavonian oak barrels. The resulting wines are aromatic and ethereal expressions of Nebbiolo.
The value in this offer is ridiculous. You may be aware of the special fun involved in serving a great wine from magnum at your dinner party. If not, this would be a good one with which to make that discovery.
 2010 Giacomo Fenocchio Barolo Magnum:  Bright ruby.  Aromas and flavors of blueberry, cherry, roses and licorice. Full complex flavors with firm tannins and generous velvet texture. Long spicy finish.  Very Good to Excellent  $90/magnum
&nbsp
Special 3 pack: Three Magnums for a special price of $237  ($79 per magnum)
Special 6 pack: Six Magnums for a special price of $450 ($75 per magnum)
Order by phone at 617.367.8605, or reserve here: peter@federalwine.com
&nbsp
Please pass this on to any friends who are wine enthusiasts.
&nbsp
- Peter Hemenway
&nbsp