Please note that the browser you are using is either outdated or not supported by this website. For a better browsing experience, try one of the following:
2008 Paolo Scavino Barolo Riserva Bric del Fiasc
Raising the Bar
January 18, 2016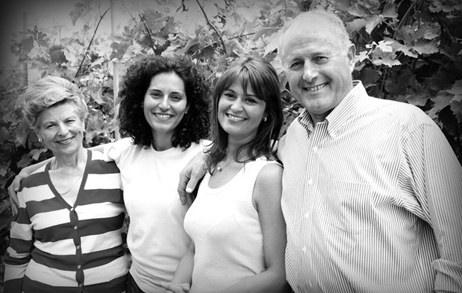 &nbsp
A few things happened when I was floating around Piedmont in the spring of 2010. I devoted a lot of time tasting barrel samples of the 2008 vintage. I was quickly coming to the opinion that the 2008 vintage in Barbaresco and Barolo was going to turn out to be one of my favorites of all time.
Then came the visit to the Paolo Scavino estate and extensive tasting with Enrico's daughter Enrica. We tasted the barrel that had been set aside for the (theoretical) first ever Riserva bottling of the single vineyard Bric del Fiasc. I made a mental note to make doubly sure that you guys would have a chance to get some of this wine. We are used to getting great wines from Scavino. This one truly raises the bar.
The 2008 Paolo Scavino Barolo Riserva Bric del Fiasc is superb. The intensity, balance and concentration are simply unbelievable. Elisa Scavino is in town and we spent some time together yesterday. Something new and exciting is always going on with the Scavino estate. Elisa and I agree, however, that this 2008 Riserva is a high water mark, not just for Scavino but for the entire world of wine.
2008 Paolo Scavino Barolo Bric del Fiasc Riserva: 320/bottle 1632/six pack
Limited availability
Order by phone at 617.367.8605, or reserve here: peter@federalwine.com
&nbsp
Please pass this on to any friends who are wine enthusiasts.
&nbsp
- Peter Hemenway
&nbsp