Please note that the browser you are using is either outdated or not supported by this website. For a better browsing experience, try one of the following:
2013 Renato Ratti Barolo Conca and 2013 Renato Ratti Barolo Rocche dell'Annunziata
The Heart of La Morra
April 14, 2017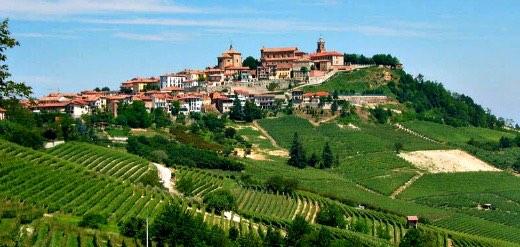 &nbsp
 The wines of Renato Ratti are historic and justly famous for the amazing work that Renato did to ensure the finest possible expression of the great vineyards of Barolo. He mapped out and wrote the book on the" Grand Crus" of Barolo. He also shared with other growers his vision of viticulture and winemaking which puts quality above all else. The modern era of greatness and world recognition of Barolo is due in large part to Renato.
Now that Renato is gone, we are very fortunate that the estate is now owned and run by his son Pietro.  He has the same passion, dedication and energy as his father. This offer is for the 2013 Renato Ratti Barolo Conca and for the 2013 Renato Ratti Barolo Rocche dell'Annunziata. These vineyards are in La Morra, the area known for making wines of elegance and purity. 2013 in Barolo is a ridiculously good vintage and these two wines are among the very best produced.
It has been a while since I have been able to do an offer on these wines as the allocations are always too small. Last May I visited Pietro, renewed our acquaintance, and he thought it would be a good idea if he made sure that we got a better supply of these two wines, but that is still not a lot.
The Abbey of the Annunziata is the most famous and appreciated building in La Morra. The Rocche dell'Annunziata is the vineyard the monks owned and farmed centuries ago. Conca is a sub-section of this vineyard. 
Renato often said that the most important virtue of a great wine is balance. This he said should be evident for the entire life of the wine, whether young or old. It is very evident that this principal continues to guide the very special wines in this offer.
2013 Renato Ratti Barolo Conca: Bright clear ruby. The typical cherry and floral aromas and flavors of great Nebbiolo with great smoothness and balance. The structure and tannins are clearly present in a well behaved way. Notes of licorice, mint and cedar float on the long finish. Outstanding    89/bottle
2013 Renato Ratti Barolo Rocche dell'Annunziata: Garnet red. Roses, licorice and tobacco dance around the core cherry and plum flavors. Again the trademark Ratti style of well behaved structure and tannin. Perfectly balanced and elegant long smooth finish.  Superb  110/bottle
&nbsp
Special mixed case: six bottles each of the above for a special price of $ 999

Special six pack: three bottles each of the above for a special price of $ 537
&nbsp
Order by phone at 617.367.8605, or reserve here: peter@federalwine.com
&nbsp
Please pass this on to any friends who are wine enthusiasts.
&nbsp
- Peter Hemenway
&nbsp