Please note that the browser you are using is either outdated or not supported by this website. For a better browsing experience, try one of the following:
2004 Pievalta Verdicchio San Paolo di Jesi Riserva
Truly Great White Wine
October 2, 2018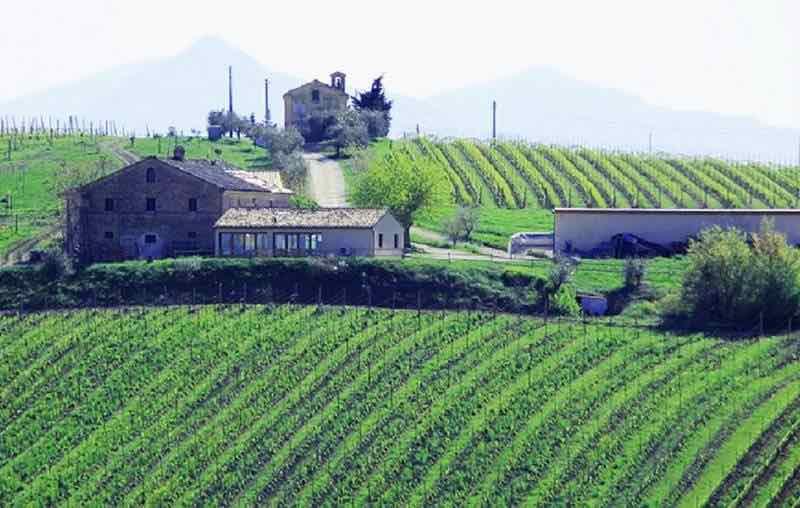 The Pievalta winery in the Marche is the fulfillment of a dream for Alessandro Fenino and Silvia Loschi. Originally from Milano, Alessandro fell in love with Verdicchio wines at a young age and was able to become the managing partner of Pievalta in 2002. Sylvia joined him a couple of years later.
For a couple of centuries Verdicchio has been one of the great white wines of Italy. They also age very well. Alessandro was nice enough to release today's wine from the Pievalta wine library. The 2004 Pievalta Verdicchio San Paolo di Jesi Riserva is fantastic. It is still fresh and vibrant with a powerful complexity. San Paolo is a high altitude old vine vineyard in the best location for Verdicchio. The soil is a perfect granitic sandstone and the site is quite windy.
Pievalta is a biodynamic winery and the wines are vegan certified. Alessandro and Silvia have successfully created a little piece of heaven along the Esino river with biodiversity and these great wines.
This is one of the world's great fish wines and pairing with seafood crudo is sublime.
2004 Pievalta Verdicchio San Paolo di Jesi Riserva: Deep straw. Aromas and flavors of peach, pear, citrus, herbs and almond. Flowers, linden, elderberry and chamomile make an appearance as well. Fresh structured acidity in a multi layered mineral finish. Excellent 64/bottle
&nbsp
Special six pack: 6 bottles of the above for a special price of $330
&nbsp
Order by phone at 617.367.8605, or reserve here: order@federalwine.com
&nbsp
Please pass this on to any friends who are wine enthusiasts.
&nbsp
- Peter Hemenway
&nbsp